With Maiju Nurminen, Localization Manager & Strategist at what3words
---
Below is a full transcript of this episode
Antoine Rey
I'm Antoine Rey, and I'll be your host today for this Global Ambition podcast episode. And my guest today is Maiju Nurminen, who's the localization and strategy manager at what3words. And today we're going to be talking about impact localization. Welcome to the program.
Maiju Nurminen
Thank you for having me.
Antoine Rey
OK, so let's dive directly into this. I understand that what3words is trying to really create a local experience and to do that, there seems to be some iterative process in the localization approach. Can you describe the concept a little bit and the process for us?
Maiju Nurminen
Sure. And I guess, you know, a good place to start might be to kind of explain a little bit of context and where this whole concept actually stems from. Because, you know, at what3words our main consumer product is an app. And a few years ago, we realized that our global app store listings were not performing well enough for us.
And at the time, our listings there were localized, probably in a very similar way as many other companies localized there. The listings were visually identical across different markets with the same design concept. The copy was translated from our U.K. English listing. And of course, we had we had localized keywords for SEO, but that was essentially ASO or app store optimization for us. Done.
And what we hadn't fully appreciated at the time was that there is a difference between being available in a certain language and actively influencing decision-making by providing an experience. And, you know, when you think about it, SEO only brings people to the app. The hard work actually comes after that. When you actually… When you have to convince them to download your app in a matter of seconds, really. So you can't be "good enough" localization and just stop there.
So there is this idea that you know, localization is typically approached as almost like a checkbox exercise, even in continuous localization, I would say. Or, you know, where we get more creative and do something like transcreation, we localize something and that is done. And I find it curious that we do this while in fields like, let's say, UX writing, it's common knowledge that tweaking something sometimes ever so slightly, perhaps just changing one word can lead to massive changes in the user behavior and conversion. And so to me, this raises the question is it possible that we're missing out if our localizations are static and we don't iterate them at all.
And of course, so far, we've only really talked about language, even though, you know, of course, any visual elements, for example, they are a huge part of any digital experience as well, and this side of localization is often overlooked. So impact localization is an approach that we have been using at what3words to kind of bridge these gaps for the past actually coming to two years now. Almost two years. In order to go from having information available in a certain language to actually localizing an experience, I would say. And leveraging this thinking from the UX, that iteration through user feedback or user data, that's how the really good stuff is built.
So in practice, we keep tweaking the different components of our key market app store listings in a, I would say, very, very typical agile process. So we plan and define what we need to do, whether it's, you know, create new copy that tests different, locally relevant messages or we change something in the design.
And then, of course, functional. We have a cross-functional team localizing all of these things. These days, the team delivers the localized efforts. We run an AB test to see how the users in that market might respond to that change. And we keep iterating and also testing entirely new concepts based on these learnings. So I think instead of this, you know, going back to what I said earlier is that if this linear localization process that has a start point, then an end point, this is more of a circular model.
Antoine Rey
Darwinian translation?
Maiju Nurminen
Exactly, yeah. So in summary, impact localization, I would say it is data-driven. Data is important. Secondly, it is iterative and certainly, it is holistic. So it goes way beyond being just a linguistic operation. So we localize for localized messaging with localized design concepts to deliver a better experience.
And what I think is quite important here to mention as well is that we focus specifically on our most important markets and most important languages in that sense. And the most important touchpoints with the users or the prospective users even. And I think that is important to emphasize because obviously, I'm not here to say that, you know, nobody should have any static localization at all. Of course, we need those as well. But simply, this is a way to put more effort into those conversion points where I think localization needs to work a little bit harder than just, for example, informing people in a certain language about a certain product.
Antoine Rey
Yeah. And in your case, look, the good news is that you have a very concise scope because you're working with an app and the and App Store itself, and especially if you're concentrating on a few key languages. I presume like you have to work closely… You've mentioned A/B testing there. So with that team, but also working with the design and UX team as well as local marketing. So I can imagine that some of the challenges that you might have are around research and in-country resources, would that be right?
Maiju Nurminen
Yes. Yeah, that's the short answer. Yes. I think that that is the most obvious challenge, especially for a company our size that does not have a massive local market presence in these places. When you compare to some multinational company that has a real marketing machine in every country they operate. We don't, we don't have that. So we've had to do a lot of the initial research to inform, for example, our design. How we localize design concepts. We do it ourselves. And, you know, sort of on who's got a bit of time this week basis. So, you know, parts of the process can be a bit crude, at least at the beginning.
At the same time, I think once you, or at least in my experience, once we started getting these results that we eventually did, the change is so significant and impressive that you know, fairly soon it becomes obvious that resources need to be allocated.
Antoine Rey
And so can you tell me how many languages do you specifically do that in?
Maiju Nurminen
The product is localized in 50 languages, which is again a very unusual number for a company our size. But certainly, you have to keep in mind the business priorities and again, the somewhat limited resources. And that's why we're really focusing on where we are or where we need localization to really support those business objectives at the moment.
Antoine Rey
And do you gather the feedback from the actual users themselves, as well as local marketing teams or local resources?
Maiju Nurminen
Yeah. So the App Store, both app stores, actually, I think they come with handy backend tools that your team would use to set up these AB tests. And that shows you the data very, very clearly how your users are responding to your new variants in comparison to the controls. So we use that data as kind of… that's how we communicate with our users and that shows us what's working and what isn't essentially.
Antoine Rey
OK. Can you tell us like, maybe you've done that for a number of years? You mentioned two years there? So what are the success metrics and reports for the last two years that keep you doing that technique of impact localization and probably expanding it to other languages at some stage? What have you observed that are driving different success metrics?
Maiju Nurminen
Yeah. So the conversion rate of our App Store listing is obviously where we want to move data when people arrive at our app. So we don't want to lose that. We want as many as possible to decide to download the app. And I think in these AB tests that we've been running, it's really helpful to get that hard data to be able to see exactly what it is that seems to be working in that market and that's moving the needle quite quickly.
I think anyone who's doing app store optimization notices that actually the headline visuals, I think they're called, the first view screenshots, for example, your design and your messaging. That's kind of where the magic is at and that's what you want to focus on.
So kind of circling back to the importance of design localization, it's incredibly important and localizing your messaging, not just translating the same from one listing to another. So in this, I think testing is becoming very obvious that this is the right approach for us in App Store localization specifically.
And I think another exciting learning here is the importance of being able to demonstrate the power of localization and how we can be used as the strategic function that it essentially is, in the organization's own context. So where we're able to say, Hey, we did this in our whatever market App Store listing and we saw, let's say, a 10 percent increase in the conversion rate, which is phenomenal. Anyone who has done this or knows that that was the result. This has been really, really inspiring for others in the company as well.
And actually, we've been able to expand the use case just from app stores to other user acquisition projects that we have. Whether it's performance marketing or what have you. So there's certainly is kind of scope to use it more broadly. And it's been really, I think, helpful to be able to show exactly how it works in the organization's own context. In this case, our own apps or listings.
Antoine Rey
Yeah, because I presume there are different phases in customer acquisition. Where you have to help them to find you first using impact marketing, in that case. I guess they have to then convert into someone that's going to be downloading, you know, and into a daily active user. And so they have to find you be able to use you and love you eventually. So it's interesting to see that you're doing that then on marketing content as well, that impact localization.
Maiju Nurminen
Yeah, it's certainly, you know, as I mentioned earlier, we formed this cross-functional team where we've got our data analyst, we've got designers, we've got a team, we've got product marketing. you can see the marketing localization all kinds of working together. And we've formed similar teams to work on different projects. So whether it is, you know, app store optimization or, let's say, Facebook ads or what have you. So it's definitely been identified as a very impactful method to no pun intended there, but a very impactful method to drive acquisition and conversion.
Antoine Rey
Very good. This is very interesting, and I think our listeners would be very happy to listen to your input, you know, on this and they might have queries for you. So you might get contacted a lot on LinkedIn but thanks very much for your participation in this podcast and we look forward to speaking with you again soon.
Maiju Nurminen
Thanks again so much for having me. This is great. 
---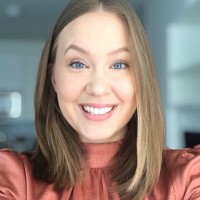 Maiju Nurminen
Localization Manager & Strategist at what3words