With Katel Jentreau, Globalization Leader
---
Below is a full transcript of this episode.
Antoine Rey
Hi, my name is Antoine Rey, and I'll be your host today for this Global Ambition podcast episode. And my guest today is Katell Jentreau, a seasoned localization professional who has worked on both the client and the LSP side with companies such as SDL, Yahoo, Box, and, more recently, Netflix. Katell, welcome to the program.
Katell Jentreau
Thank you. And it's always weird and fun to hear my name pronounced in the French way. So I appreciate that. Thank you.
Antoine Rey
The proper way. Yeah. Okay. And today, we're going to be talking about establishing successful client and partner relationships, something that is close to my own heart. So I'll dive right into today's topic, What's your experience? What are the ingredients to a successful client LSP relationship in your own experience?
Katell Jentreau
Yeah, I think there are a few things that come to mind when I think about what makes a successful relationship, and I would say generally, all of it takes a lot of hard work, both on the client side and on the LSP side. I think there needs to be trust, and that trust is not always there to begin with. You need to really understand how each side works.
And I'm not saying that you need to understand all the details. There needs to be, I think, a certain level of transparency in order to build that trust. But I'm not saying that as an LSP, you're going to know all the details of what's going on on the client side. And the opposite is true. As a customer, I'm not interested to know all the details of how the sausage is made on the LSP side. I have been on that side and I know there's some stuff that's going on and that's for the vendor to actually sort out themselves , but that trust is there. Like you need to trust them that they take care of that piece you don't see.
But that said, I think, within reason, it's important to understand the context generally. The context on the client side so that the vendor can do their work well. They need to understand what the expectations are and be clear about that. And so once you do that and you also get a glimpse about how things are done on the LSP side, you can start building that trust. I think there also needs to be really a partnership mindset on both sides.
And what I mean by that is that on the client side, you really need to think of your vendor as a partner and not as somebody you just throw things over the wall to, and it's an inconvenience at best, and you just have to do it that way. I think there's a lot that an LSP can bring to the vendor side, and not just because it allows you to do the translation, for instance, or do any other task that needs to be done because there's too much volume or because there's nobody else to do it. But it's also a great way to tap into talents that you may not have.
So you may not have a team internally, but even if you do have a team, a team of, I don't know, engineers, PMs or language managers, there will be some things that maybe you don't have. Like there's some expertise, especially if your activity expands and diversify, you may find that you don't have that particular expertise in your team. So what do you do? Do you hire somebody? And maybe it's worth doing, but your partner is there to help you do that and reach those next goals.
And I think on the LSP side, it's also really thinking about this in a partnership way. And for me, that means really providing counsel, advice, and not hesitating to actually come up with recommendations and suggestions about how things could be done. And I know this is not always easy because on the vendor side is this kind of this wall where how far can you go? How willing is the customer to listen to you ? But I've found that the best partnerships that I've seen with LSPs have been when the LSP has put themselves out there and say, okay, this is what's going on. These are the KPIs that we have and this is how things are working. But here let's look at some different things that maybe could be of value to you, or this is what we are doing internally in order to improve whatever area we want to work on.
So thinking in a strategic way about how you can help the customer reach their goals and of course the customers need to be somehow transparent about what their goals are internally so that it doesn't just remain transactional, that is really a true partnership.
And it's working towards a common goal. And when you can get to that and again, I don't think that's easy, when you can get to that, it's kind of nice because you really have on both sides, you have a true partnership that is working towards a common goal.
Antoine Rey
So that conversation is not new.
Katell Jentreau
I know I'm not reinventing the wheel there.
Antoine Rey
But can I get a sense that it is progressing more and more in that direction? I find a lot more clients are saying, "We want you to be successful for us".
Katell Jentreau
Yeah.
Antoine Rey
But there's still a lot of them that are not doing that. And so I'm just wondering, in your experience, and I think you mentioned at Netflix, you did something interesting where you were creating some content, you were creating some support material to really give the LSP an inside look as to what it is you're doing and what you want to achieve to help them be successful. Because once you've narrowed down to three or five vendors and you've selected some of the top ones, 95% , 99% of the time they are going to be able to do to deliver on what you're looking for. But that ingredient on your side, what you're adding to the source, will make a difference. So can you share with us some practical things that you think will help in this case?
Katell Jentreau
Yeah, I think and I've been saying this to a few people recently because it dawned on me how much work it takes internally on the customer side to actually set up the vendor for success. Now, you know, people generally in the industry understand that there is a basic need of getting enough time, getting context, and getting paid enough in order to do a good job. That's fairly well understood, although I'm sure on the LSP side you see now and then where how come you don't pay enough, You don't have enough time and get no context. So it's well understood that there's still a lot that can be done there.
And I think the realization that came out when I was at Netflix is that especially when you're talking about creative content, not only, but especially creative content at such a scale, I think people often underestimate how much work it takes internally to set up the vendor for success. And so there was a lot of work done. There still is on doing just that, on getting all those parameters right. And certainly one of the pieces that I was the most involved in is really that context piece, that context and that guidance.
Now you have the context that everybody understands, like, okay, I have this string and I don't know where it fits. So that's the kind of stuff that is obvious, but it's still not where it should be, like trying to get that context about how it's going to look on the page, what is the whole story, what comes behind, what comes after. But also, you know, when you operate at such a scale, it's really providing that guidance to the translators who are going to be doing the job or the creatives who are going to be doing the work, because a lot of it is beyond translation. It is transcreation, it's recreation of content.
So there was an awful lot of time, but time, well spent building a lot of guidelines and documentation and training that really give the teams working on the content, the tools that they need in order to not follow prescriptive guidelines that tell them do it this way or not that way, but give them the context that they need in order to make the right decision for that particular instance. And of course, the assumption is that you get translators or creative people who know what they're doing, have been trained, and understand generally how things work. But even if they are, they come with their own biases. They come with their own experience. And if you want something that is going to be generally consistent in the way that we tackle those creative challenges, then you need to actually work on that.
And so at Netflix specifically, there is a whole bunch of very, very talented language managers who put together libraries of guidelines and training for the LSP, which I think has been extremely beneficial, for instance. So that's an investment. The thing that is critical and that the client has to make, as well as the LSP in that case, is to really digest these guidelines and to therefore become really a part of the client team in this case.
Antoine Rey
My question to you then, based on that, is that more cost-effective than having your own in-house people?
Katell Jentreau
So that's like, yeah, I mean, it's the question. I think that question if we take a step back and look generally at the industry is a question where the answer has to be depends. It really depends what you're trying to do. In the case of Netflix, because of the volume, because of the scale at which the company operates, it is absolutely time well-spent because there is no way that the language managers who are working internally are going to be working on all this content. We're talking about thousands of titles every year and subtitling all these titles, plus all the related material plus all the product. You know, there is no way they're going to do this. And that's not their job. Their job is to drive the strategy, the language strategy, and to really guide what that voice should be for the company and for that piece of content. So it is absolutely time well-spent, but it will maybe be different for another company.
If the volume is less, if the challenge is maybe there are a lot of security questions that make it very difficult to get vendors involved, then you need people internal. Of course, generally, the translation work tends to be done by vendors. And so is it more cost-effective? It depends how much volume you have and also how deep you want to go. But I personally don't believe that you cannot be successful with working with LSPs. You need to put the work in it. But I don't think there's any particular content that cannot be localized by LSPs and where you absolutely need to have people in house if you don't have those limitations.
In my experience, they link to stuff like security and access more than really talent or, you know, creative skills or something like that. So I don't have a clear answer. I know that in the case of Netflix, it was absolutely worth doing it this way because there's no other way that it can be done. You cannot have an army of translators internally doing this. You could, but, you know, the company's mission is to entertain people, not to not to build an LSP internally. So I don't think that's what they want to do. My $0.02.
Antoine Rey
Very good. I think we're seeing it happening more and more in the industry where those clients are starting to really invest in that relationship, in creating support material like you mentioned there. Because like a translator, whether they are LSP, A, B or C, you know, if that person is a good translator, the investment that the client makes might make the difference between an average translator and an excellent translation job, you know, in into a client specific content in this case. So assuming that the LSP is also willing and there to invest in that relationship and to spend the time. And when I say invest, that means like sometimes it's not only willingness, but it's also being ready to not charge for every thing that they might be trained on and spending the time to read those guidelines, you know, and be successful in this.
The other side, and hopefully we still have a bit more time, that I want to talk about. It's like pushing it even further. And I've seen that successfully done at other companies before where you have an inter-vendor or inter-LSP collaboration within one client. Where the client is going to say, Well, I'm working with three or four vendors and I want them to collaborate together for my benefit. Is that something that you've discussed internally or you've seen?
Katell Jentreau
And I have seen to some extent. I think my experience has been mostly in the realm of quality management and quality evaluation, where you have one vendor doing the translation, to put it simply, and then one vendor providing auditing services and providing scores and feedback and this kind of stuff. And that tends to work fairly well.
My caveat on this is that there's also a risk sometimes to have a little too much friendliness in some way, like they can be, you know, you could come to a point where the reviewing vendor doesn't want to get anybody in trouble and knows that if the score is a part of KPIs and that's how the translation vendor is evaluated generally, that could a negative score could impact those general KPIs and this kind of stuff. So you have to be careful with this.
And this is again where there is a need for the customer to keep a close eye on this and do regular recalibration and do this kind of stuff. So I've seen this work fairly well, but I haven't really necessarily been involved in initiatives where we've pushed that further. In terms of collaboration, I don't know what you were thinking about when you mentioned that, but I've seen it work fairly well in the quality space with the caveat that I've mentioned .
Antoine Rey
Yeah, yeah, I've seen it a few times where beyond just the vendor, you know, and the LSP where a couple of LSPs are doing the same job, and different products will end up owning a piece of the localization program with the client where they have to come up with suggestions for technology, where they have to come up with suggestions on communication, those things and work together, you know, to prepare for an annual meeting or for a quarterly business review with all the vendors, all of that for the benefit of the client. And that's difficult. It doesn't work with everybody , but when it does, it's quite powerful for the client.
Katell Jentreau
Yeah, yeah. I think knowing that doesn't work necessarily for everybody. That's a good point because I don't think all LSPs would be so open to do this kind of stuff either. Like there is maybe some, you know, there's competition there. So you also need to think about that and how they perceive it internally. But that can be interesting for sure.
Antoine Rey
Yeah, right. Well, I think we've come to the end of our time and so. Katell, thank you for this very interesting conversation. I think it's the first time we have a podcast with two French people speaking in English, so hopefully, people will understand us. But thanks for coming on to the program.
Katell Jentreau
You're very welcome. Thanks. Antoine.
---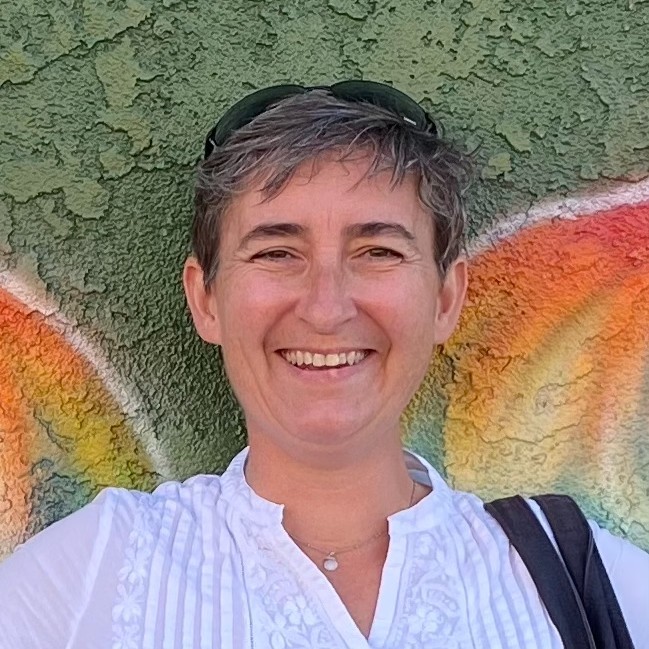 Katell Jentreau
Globalization Leader, with experience at Netflix, Box, Yahoo, and SDL